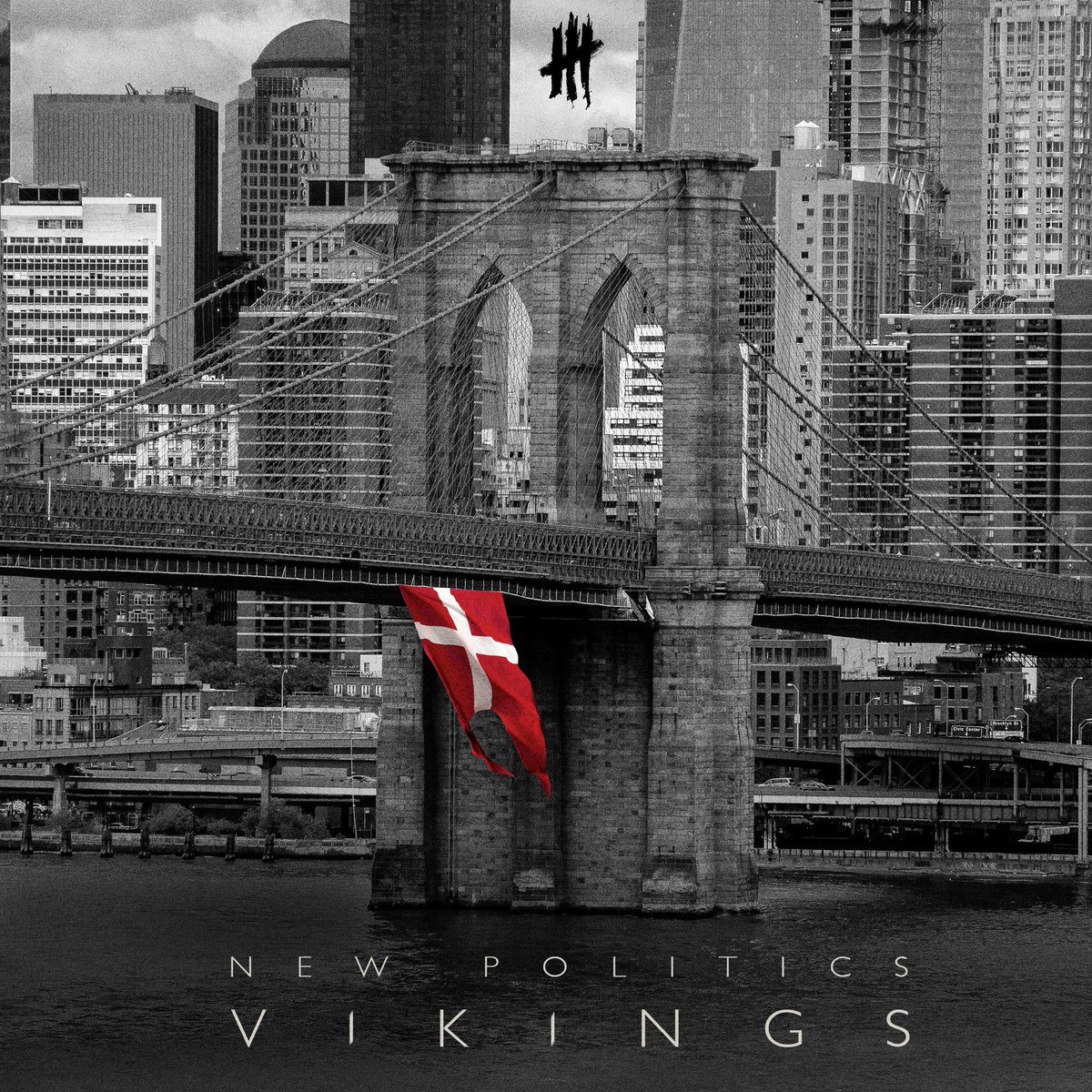 New Politics, released their album, at the end of last week through DCD2, the label set up by Pete Wentz (the guy from Fall Out Boy) and he has a good eye for talent, and these Danish guys have been gaining attention lately, and with new release Vikings that certainly won't be stopping. You can listen to Vikings right now on Spotify.
With a big sound that explodes from the beginning of the record, there's a gratuitous amount of synth on this record. Single West End Kids has a huge funky beat and definitely a track you could start a set with incredibly easily, this album is infectious and with an addictive bounce to it that makes it irresistable, tracks like Girl Crush will be stuck in your head probably for the rest of your life, and you'll hate them for it.
The hooks on this album are huge and consistent throughout, that to an extent it feels slightly cheesy in places, so it's hard to take them seriously, which makes tracks like Lovers In A Song feel slightly out of place, where they bring a depth to the record that hadn't appeared yet – it doesn't fit together sometimes on this record, a better eye for tracklisting might have been a good thing on Vikings.
New Politics have made a crowd pleasing record with some big melodies and beats that makes a huge amount of fun to listen to, big choruses and melodies, this band has some real strengths on here, but it feels a little incoherent and unplanned and some of it feels a little corny. Highlights for me on this record are Lovers In A Song, Pretend We're In A Movie and 15 Dreams. If you like bands like Divided By Friday or Panic! At The Disco, you're going to love this album.
7/10.