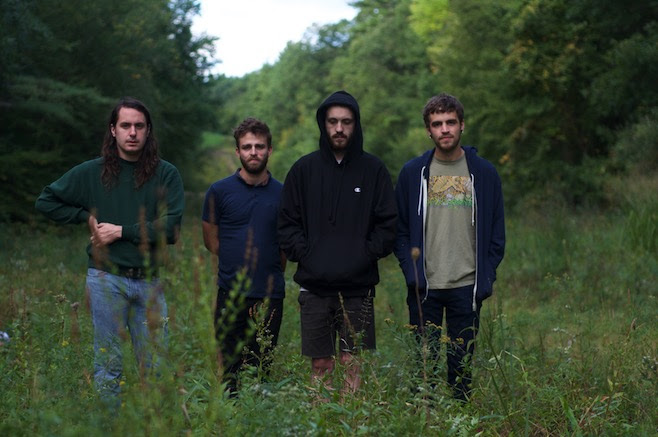 The Hotelier return this week with their new album Goodness released through Tiny Engines, which you can give a listen to now through the Stereogum website here. The band who just finished a tour in Europe with Into It. Over It. are certainly a band who have high standards and it shows on Goodness once again.
The band keep it simple but tight on this record with smooth acoustic riffs and what seems uncomplicated drum work as the album gets going and allows for some great melodies – Piano Player exemplifies that perfectly, the layers working together with a punchy drum sound that makes it your new favourite song until it is replaced by another on the record. The band break up the record with short interludes and it sets the tone for the record perfectly, allowing the album to build as it goes along and it allows the record to change direction and it works.
Holden's vocal have a raw greatness throughout this album and the writing matches up to it, there's some great choruses on this record, but there's also a way of keeping it personal on this record that many can't do so well, but keeping it light, the melodies keeping the energy and pace up perfectly that allows for this album to be a fantastic listen from the start. Where it is sombre it is needed and makes the songs all that more poignant, why Opening Mail For My Grandmother stands out on this album.
Goodness, is that and more. The band create riffs that allow the record to keep that darkness, but keep melodies strong to keep the tempo allowing for a finely balanced album throughout and it's a great listen. Hard to think of anything bad about this record, this band keep raising their game that allows for the title of this album to sound modest. Highlights for me are Soft Animal, Two Deliverances and Sun – buy this album, you won't regret it, at all.
10/10.