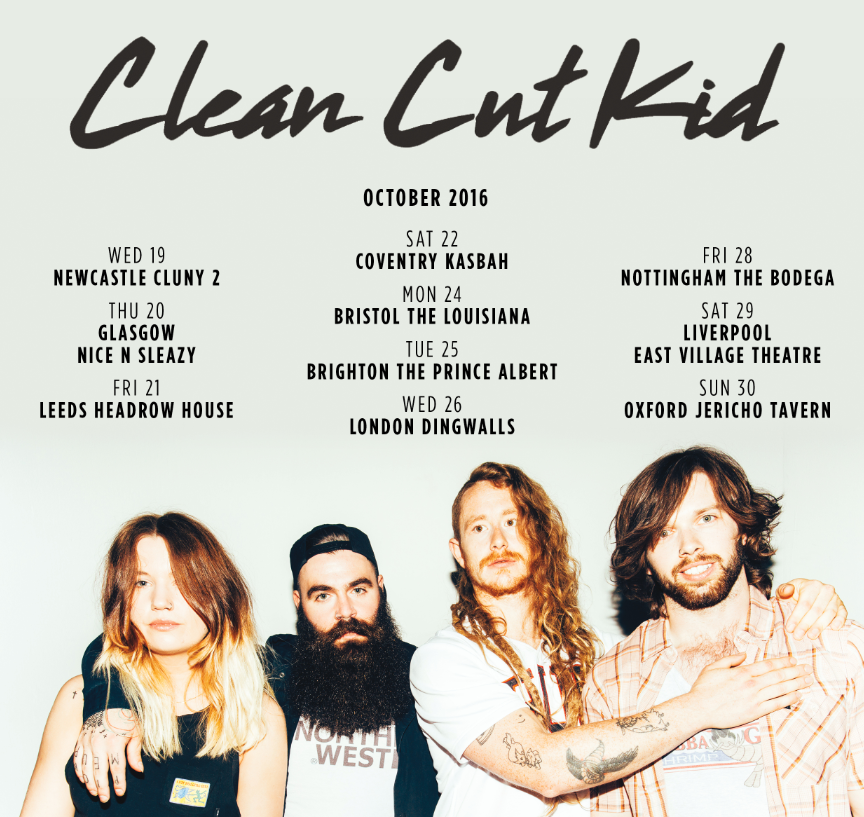 Clean Cut Kid have recently released an acoustic version of their track 'We Used To Be In Love' which you can find right now on Spotify. The band who just caught my attention, are set to tour the UK in October and if this is anything to go by, I look forward to it.
A great melody, with cool folk roots, this song sounds good and makes for a great taste of what this band do at it's foundation, creating an upbeat sound that makes for a great listen.
The band have a great way with a chorus though, with an infectious hook that will get you singing along pretty quickly, if not a little simple, however the vocals are strong and the backing female vocals really work for this band on this track as it comes to its climax. Give the band a listen above.