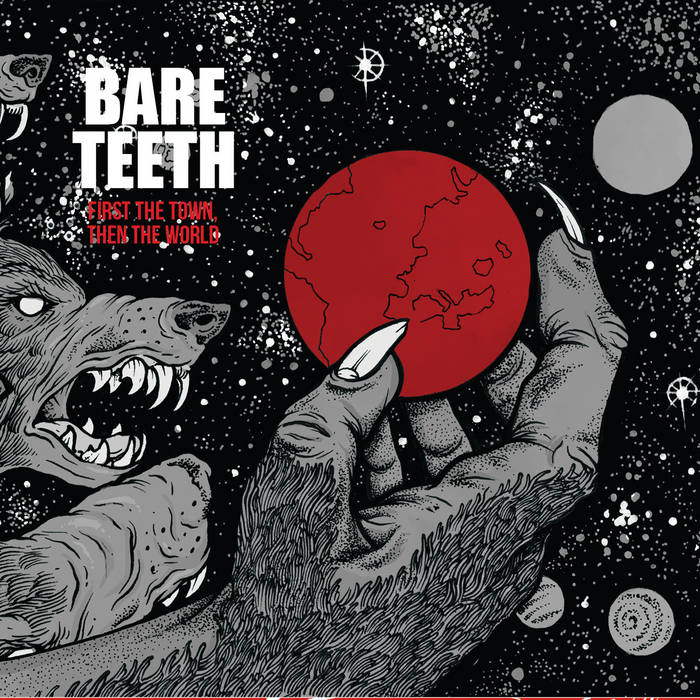 Bare Teeth this week self release their EP, First The Town, Then The World. Mixed by Trevor Reilly of A Wilhelm Scream and mastered by Joe Reilly, this new record contains 7 big rock tracks. You can give a listen to Parted Ways now through the band's Bandcamp here.
A barrage of fuzzy, energetic riffs from the start of the EP, this band sure have guitarists that pack this record with powerful guitar work that keep this record a great listen. The short solo on track Behind The Wall certainly makes this clear however those guitars do not stop for anyone through 'First The Town..' and it makes for a great sound.
The writing is good, the acoustic of Behind The Wall, highlights that strength, however this record is not short of choruses and catchy moments particularly on tracks such as Down. Working well with the melodies this band create, they keep these songs busy and with a strong but raw vocal throughout this band deliver the words really well on this record.
A band with a lot of potential, it's clear to see on this record what this band can do – Bare Teeth create great riffs and strong hooks that make for a great EP.  Highlights for me on this record are Behind The Wall and These Towns Need Guns, which showcases this band's talent for riffs and the visceral vocals this band have.
7.5/10.