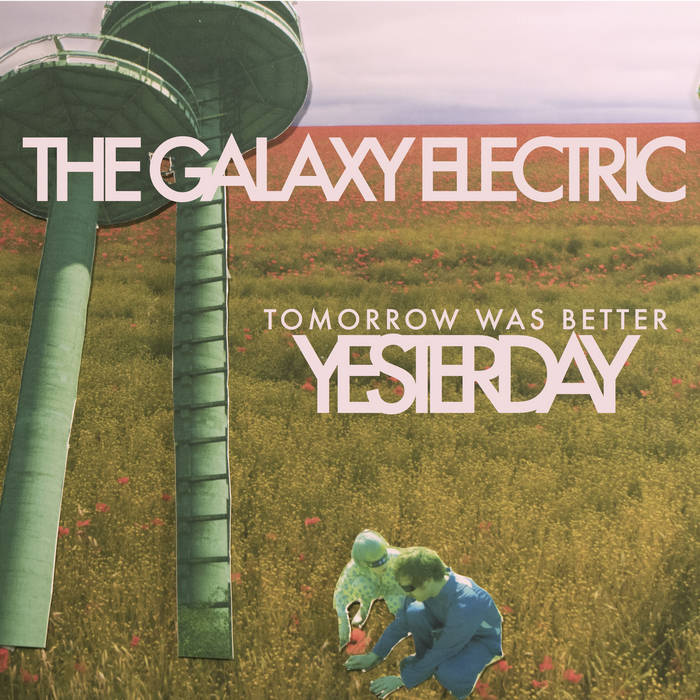 The Galaxy Electric recently released their new EP, Tomorrow Was Better Than Yesterday. According to the duo, their sound is 'a mixture of bossanova, psychedelia, and the energy of revolution' and listening to this, it's a good description. You can listen to the album in full through Bandcamp now here.
I love this band's way with beats. Title track, 'Tomorrow Was Better Than Yesterday' has this sound that is a combination of tension and what you would think Intergalactic Travel would sound like. Alien and spacey, this track is stands out on this record, the vocals that dreamily weave into the song are the cherry on top.
The vocals blend into the layers of music throughout this record with perfection, easing into the sound from start to finish. The lyricism is kept simple but it doesn't need to be complicated when you have crafted such incredible sounds, this is particularly clear on tracks such as 'Tripplingly We Go' as the words 'take my hand' drift with the burgeoning sound.
A unique record from the start, The Galaxy Electric create a sound you didn't know you needed to hear, pushing boundaries with different sounds and beats throughout the whole of their new record in a way that I didn't think was possible. Highlights for me on this record are 'Tomorrow Was Better Than Yesterday' and 'Stage 2 (Re-Entry)' which in combination on this record are a great listen. One of the most interesting records I've heard this year.
8.5/10.