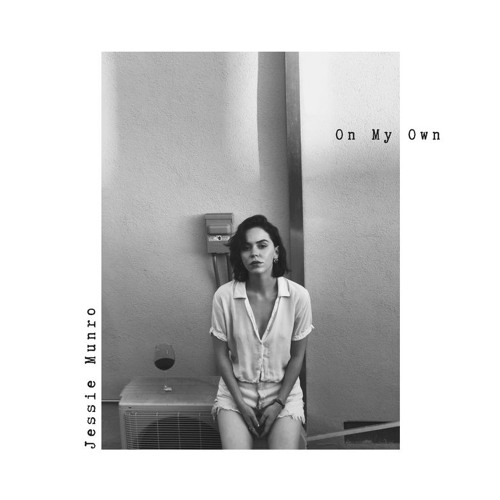 Jessie Munro recently released her new EP, On My Own. On My Own  features 6 beautiful tracks highlighting Munro's stunning soulful vocals with sleek, modern-electro R&B and pop/rock instrumentals that come so naturally on this record. Give a listen to the EP in full through Spotify now here.
Munro has a stunning voice that gives so much on this record. Stunning and delivering the emotion of these tracks to perfection, Munro has a voice that you can feel, especially on songs such as 'If Your Eyes Could Talk' where the reality of losing love is heartbreaking but delivered with such a gorgeous vocal, and that is something of a theme that runs throughout this EP.
To partner these powerful vocals, Munro curates some incredible melodies. Powerful on tracks such as 'Patiently, I Wait' where they grow and really support vocals perfectly, building a darker but awesome sound on this track that makes you pay attention. However on tracks such as 'I'd Like To' the guitars introduce us to a track that really enhances those delicate tones in her vocal that really stand out on this EP.
A gorgeous EP that highlights this musician's talent for melodies and a vocal tone that is uncompared, Jessie Munro is certainly someone who should be making music if this EP is anything to go by. Tracks such as 'Patiently, I Wait' and 'I'd Like To' are tracks you shouldn't miss for a moment, listen as soon as you possibly can.