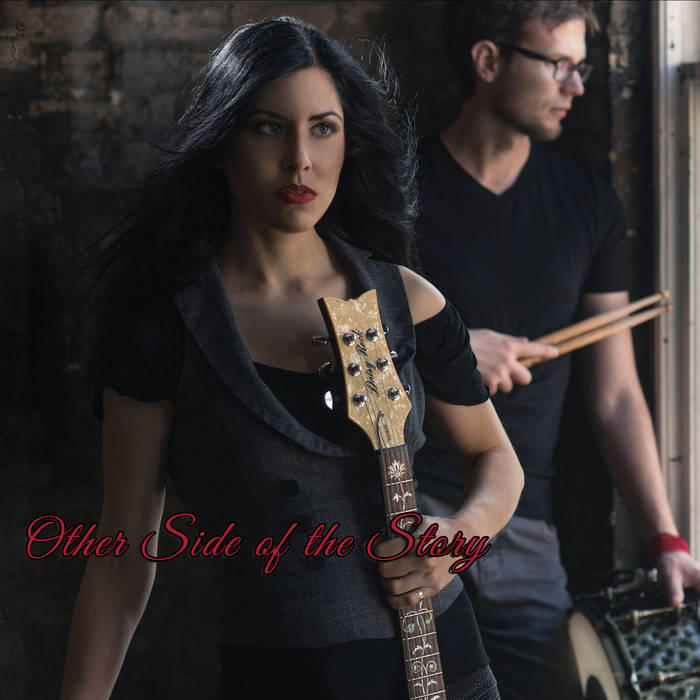 Rosa Cora Perry & The Truth Untold recently released their new EP, 'Other Side Of The Story'. Releasing videos for singles such as 'Easy Prey' the band have shown us just what to expect from the record, great things and it shows on their new EP. You can give a listen to the record in full now through Bandcamp here.
Rosa Cora Perry's vocals is so clear and stunning throughout this record. Delivering every word with feeling and a passion that goes unmatched from the moment first track 'For What It's Worth' begins, the record accentuates that gorgeous tone from the start and then the raw power as we get into the song packs a punch vocally perfectly – the melodies working incredibly well with her.
Melodically, this band work so well together, tracks such as 'Don't' are great examples of this. Beautiful guitar melodies working with Perry's vocals makes for such a captivating song – the subtle drums working with them both and adding depth to the feeling on this record so well. This great work carries on tracks such as 'For What It's Worth' and 'Rolling In The Deep' where the band create melodies that allow the vocal to shine and support the feeling of the lyrics so well an also give a new twist to a song that you've heard before.
The Truth Untold on their new EP allow the vocals to shine, the lyrics to be expressed and give us some great Rock songs that live will sound incredible – tracks such as 'For What It's Worth' and 'Don't' prove this. This is a fine thing to add to this band's growing discography.